The doughnut man? Oh, I love doughnuts ~ sugared, glazed, powered ~ chocolate is the best! Fresh, soft, tasty ... mmm! That wonderful round shape is just perfect to hold and eat ... if it weren't for those pesky holes in the middle. Who's idea was it to cut out the middle anyway?
You know, sometimes in life we can feel like doughnuts. No, I don't mean we feel like
eating
doughnuts, I mean, sometimes although we may appear fresh and sugary on the outside, but we have a hole in the middle of our hearts ... like there is something missing. Hhmmm ....
Hey, wait a minute! What's this doughnut man have to do with children's Christian music? Rob Evans, a.k.a., the "Donut Man" and his sidekick, "Duncan the Donut" have been performing Christian concerts for children and their families for over 25 years! Their infectious energy, wit, fun and enthusiasm for the gospel have been enjoyed by many in their live concerts, and on CD and DVD recordings. They now also have resources for Bible lessons with coordinating Bible theme songs and songbooks.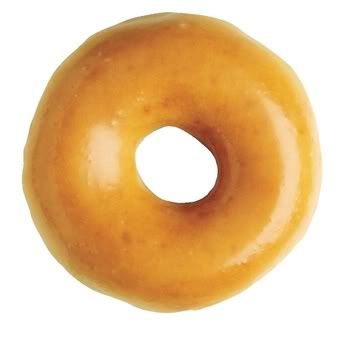 With the Donut Man, children will learn that "life without God's love is like a doughnut ... cause there's a hole in the middle of your heart!" They will also learn in an object lesson that "Jesus Christ, God's living Word, fills the empty place in our hearts with His incredible love!" ~ just like a doughnut hole can fill the hole in a doughnut! So clever and memorable for children ~ and adults!
On the
Donut Man
website you can join the online "Donut Repair Club", visit Duncan the Donut, listen to songs or watch videos, and print a coloring picture! The teacher section has interesting resources for Sunday School, Christian School, Homeschool, and VBS!
Some videos to enjoy!
Donut Hole Song
Donut Hole ~ Jesus Helps Us Share God's Love!
The Donut Repair Club ~ Celebration House Video
I bought the curriculum package many years ago to use with a children's choir because I knew that they loved the songs. It comes with a songbook, 52 lesson plans and songs, play scripts, CD's (split-track and regular) , and, my favorite ... a Duncan puppet!! In the choir situation, I would use parts of the lessons to intro the songs and reinforce the Biblical concepts. It also was helpful for teaching in Junior Church and VBS. When the children sang in worship services, we would sometimes have the piano play the accompaniment from the songbook - I also arranged it slightly to have the kid's bell choir and instrumentalists play along. A few times we used the CD as accompaniment in the services. The kids loved to choreograph the songs, also!
Kids have so much fun singing songs like
The Bath Song
~ "When I take a bath, I think about the Lord. Jesus fills me up with hope and washes me with super soap!" Not to mention the fun motions that go along with it! What a way to fill the children's hearts with the gospel when they start singing at every bath they take! (Not to mention a slightly silly choir director dancing and singing in the shower! ~ I suppose it's a good thing I've never slipped and broke anything. Can you imagine explaining to the paramedics ... "How did you fall, Ma'am?" ~ "Well, you see, I was dancing and singing about Jesus' Super Soap and ..." )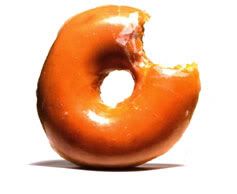 Have to tell you, at the end of each Donut Man concert there are doughnuts to repair and eat!! Yum! "DonutForget" to check out
The Donut Man
where you will find a "great way to invite children to join the Donut Repair Club and to never forget that God loves to fill their heart with all of His blessings!" (Quotes from
The Donut Man
website.)